Emerging industry is the guarantee to substantiate and realize the vision of Shaanxi Electronic Information Group. Shaanxi Electronic Information Group not only strives to consolidate radar machine, communication and navigation equipment, electronic equipment, electronic components and materials and other basic industries, but also vigorously develop solar photovoltaic, semiconductor lighting, power electronic devices and the Internet of things RFID as well as other strategic emerging industries.

Solar Photovoltaic
In the field of new energy, the whole industrial chain of solar photovoltaic (PV) covers whole PV industry chain including single crystal furnace, monocrystalline silicon, solar cells and component and photovoltaic power grid.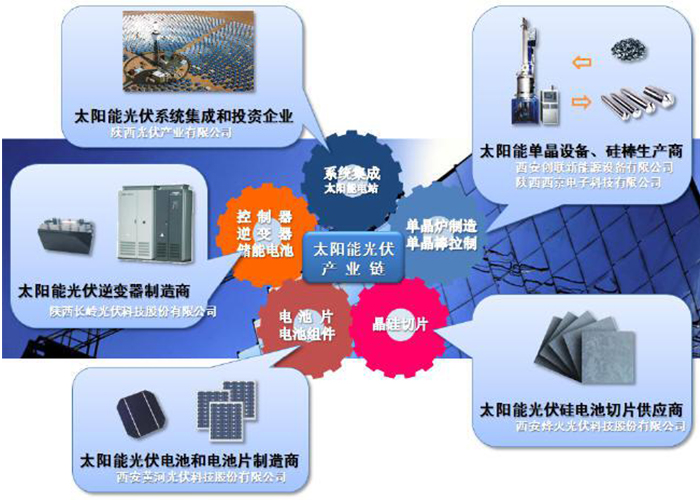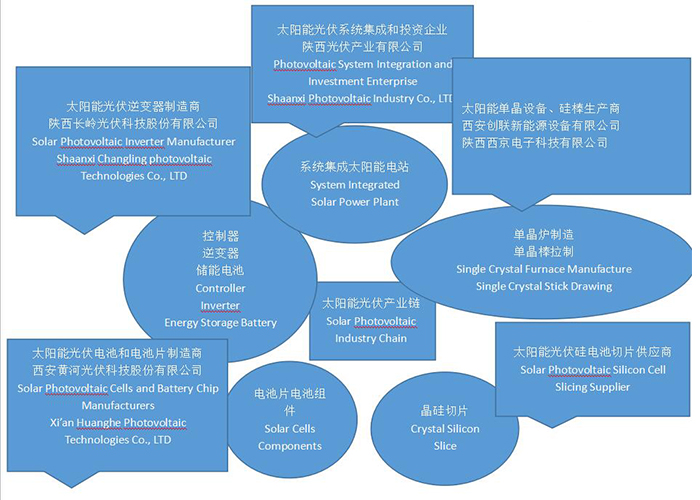 Semiconductor Lighting
In the field of semiconductor lighting, the production of epitaxial wafer, tube core, packaging, power supply module and application have been developed and the high-level environmental protection and energy-saving lighting products are the focal point for the future development.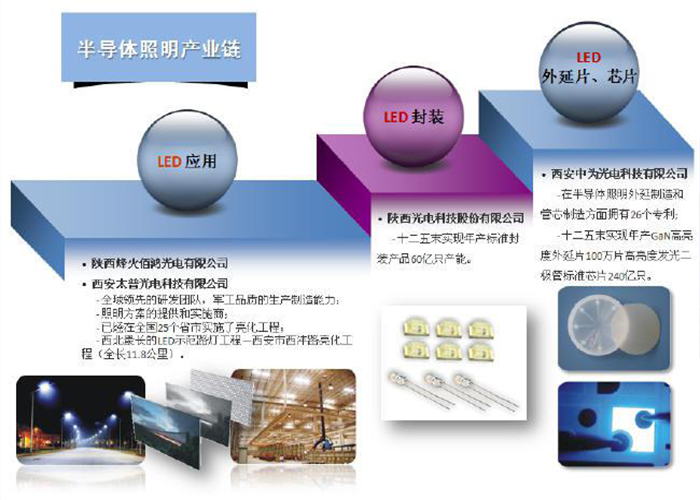 LED Application:
Shaanxi Fenghuo-Bright Photoelectric Technology Co., Ltd.
Xi'an Taipu Photoelectric Technology Co., Ltd.
-The World's Leading R&D Team and Manufacturing Capability of Military Quality
- Provider and Executor of Lighting Program
-The illumination project has been carried out in 25 provinces and cities throughout China.
-The longest LED Street Lamp Demonstration Project -- Xi Feng Road Illumination Project, Xi'an (11.8 km long)

LED Packaging:
Shaanxi Optoelectronic Technology Co. Ltd
During the 12th Five-Year Plan, the company achieved annual production capacity of 6 billion standard package products.

LED Expatial Chip and Chip
-Xi'an Zoomview Optoelectronics Science&Technology Co., LTD
-During the 12th Five-Year Plan, the company achieved annual production capacity of 1 million slices of GAN high luminance Expatial Chips and 24 billion of high luminance light-emitting diode standard chips.

Power Electronics Devices
Electronic power device is the first to research and develop VDMOS. Power electronic devices must be endowed with larger current density, higher working temperature, stronger heat dissipation capability, higher working voltage, lower conduction voltage drop and faster switching time.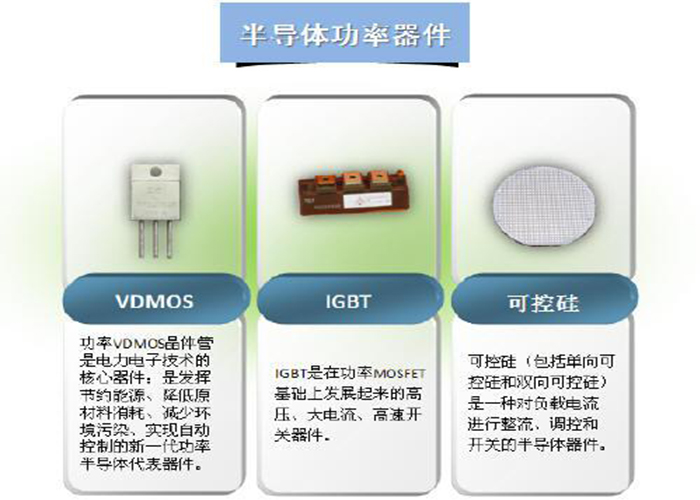 Power VDMOS transistor is the core device of power electronics technology. It is a new generation of power semiconductor device, which can save energy, reduce raw material consumption, reduce environmental pollution and achieve automatic control.
IGBT is the high voltage, high current and high speed switching devices, developed on the basis of MOSFET.

Silicon controlled rectifier (including unidirectional and bidirectional) is a semiconductor device that rectifies, regulates and switches the load current.

The Internet of Things
Combined with the national policy to vigorously develop the Internet of things, we will make every effort to build the Internet of Things technology system based on RFID technology industry chain and value chain.